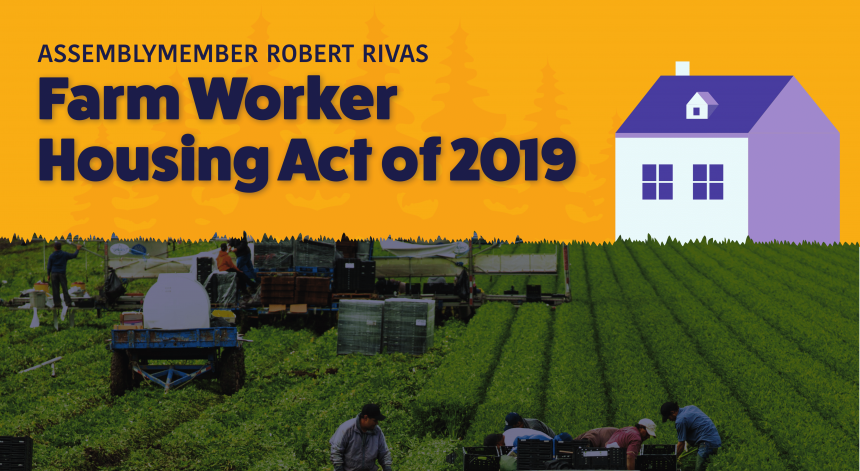 California suffers from a severe shortage of quality and affordable housing for farmworker families.
The state's housing crisis isn't just an urban problem; it affects rural areas too, particularly those regions that depend on agriculture. Many farms have surplus land that could be used to build safe and secure housing for farmworkers, but in order to do that the land first needs to be rezoned. Unfortunately, this rezoning is often blocked by communities that don't want housing for farmworkers.
This leads to farmworker housing stopgaps that are often substandard and unsafe. Without adequate housing, farmworkers and their families are left with no choice but to sleep in their vehicles, in illegally converted garages, and sometimes even outdoors—living conditions all can agree are not suitable under any circumstances.
AB 1783 creates an opt-in, streamlined process to build farmworker housing on surplus agricultural land, sets quality standards to ensure that the new housing is dignified and family friendly, and puts safeguards in place to protect the environment.
The bill was borne out of research and data. The 2018 Farmworker Study & Action Plan for the Salinas and Pajaro Valleys confirmed that agricultural workers are living in severely overcrowded conditions. The study also demonstrates that a preponderance of workers are year-round residents. Of those surveyed, 75% are married, often living in households with minor children. Although much focus has been on providing housing for temporary farmworkers, the data is clear that the most significant need is for permanent farmworker family housing.
And the crisis is evident in the high number of homeless students in farmworker communities. In twelve schools in rural Monterey County, more than one out of every five students are homeless.
California's Homeless Students: Undercounted, Underfunded and Growing.
Resources:
California Map of Homeless Students
AB 1783 Farmworker Housing Factsheet
AB 1783 Farmworker Housing Press Release
Click on the videos below to see the rollout of AB 1783 and my presentation before the Assembly Local Government Committee and press conference after it's passage.
Photos from AB 1783 events.