Bell
Veteran's Park
6500 Wilcox Ave., Bell, CA 90201
Thursday, September 15
4 - 6 p.m.
Cudahy
La Princesa Bakery
7910 Atlantic Ave., Cudahy, CA 90201
Wednesday, September 14
9:30 – 11:30 a.m.
Hawaiian Gardens
C. Robert Lee Activity Center
21815 Pioneer Blvd., Hawaiian Gardens, CA 90716
Thursday, September 8
3 - 5 p.m.
Lakewood
Lakewood Family YMCA Pop Up Market
5835 E Carson St., Lakewood, CA 90713
Friday, September 30
4 - 8 p.m.
Long Beach
Doris Topsy-Elvord Community Center at Houghton Park
6301 Myrtle Ave., Long Beach, CA 90805
Friday, September 9
11 a.m. - 1 p.m.
Lynwood
PAVA Urban Tea Parlor
11832 Atlantic Ave., Lynwood, CA 90262
Tuesday, September 20
9:30 – 11:30 a.m.
Maywood
Southeast Rio Vista YMCA
4801 E 58th St., Maywood, CA 90270
Thursday, September 15
1 - 3 p.m.
Paramount
Horchateria Rio Luna
15950 Paramount Blvd., Paramount, CA 90723
Tuesday, September 13
9:30 – 11:30 a.m.
South Gate
Farmers Market
4951-4981 Tweedy Blvd., South Gate, CA 90280
Monday, September 12
10 a.m. - 12 p.m.
On Saturday, April 23 participants will meet at Hollydale Regional Park in South Gate and ride down the LA River Bike Path to Ralph C. Dills Park in Paramount and back, this will be about 4 miles round-trip (20 - 30 minutes).
Saturday, April 23
8:30 - 10 a.m.
Meeting Place: Hollydale Park | Parking Lot
5400 Monroe Ave.
South Gate, CA 90280
Event Schedule
8:30 a.m. — Bicyclist arrival and Bike Check (Making sure your bike is ready to ride)
9 a.m. — Bike Ride begins
10 a.m. — Bike Ride ends (Light refreshments and light breakfast will follow)
Grab your buckets and gloves on Saturday, April 16 for a Community Cleanup and Resource Fair. Help clean the LA River and experience first-hand the wildlife that call the riverbed their home. At the resource fair, you can learn more on the proper ways to recycle, how to take care of the environment, and keep the community green. Additionally, you can join in on some fun and environmentally friendly activities using recyclable materials.
Saturday, April 16
8 a.m. - 12 p.m.
Maywood Riverfront Park
5000 Slauson Ave.
Maywood, CA 90058
Event Schedule
8 - 10 a.m. — Clean-up (Check in will be at 7 a.m.)
10 a.m. - 12 p.m. — Resource fair
Come and meet Assemblymember Anthony Rendon at our mobile office hours. Discuss legislative ideas, learn about state services, say hello, or spin the wheel.
Friday, April 8th
4 - 6 PM
Lakewood Center Mall
500 Lakewood Center Mall
Lakewood, CA 90712
Located Center Court near Macy's Department Store
Join me for a Holiday Book Fair & Book Drive.
Please consider bringing an unwrapped book to donate to kids in need.
Thursday, December 16
5 p.m.
Palms Park
12305 207th St.
Lakewood, CA 90715
Personal Finance: Financial Strategies for Today and Tomorrow
Wednesday, September 15
6 p.m.
New Commandment Missionary Baptist Church
15548 Paramount Blvd
Paramount, CA 90723
Money is complicated. While there is not one simple answer to ensure secure finances, there are many simple steps you can take to prepare for the future. You're invited to a FREE Financial Literacy Workshop to help you understand those steps.
This event will also be a great opportunity to discuss legislative issues.
RSVP below or call (562) 529-3250.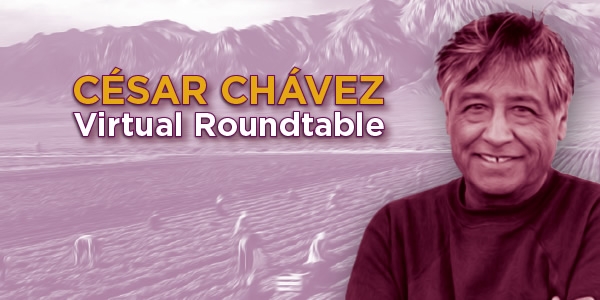 Thank you for your RSVP to my César Chávez Virtual Roundtable! Remember it starts at 6:30 p.m. tomorrow, March 23 on YouTube and my Facebook page.
I look forward to "seeing" you there!
Tuesday, December 22
6 p.m.

Join us at our Holiday Virtual event Tuesday, December 22 at 6 p.m. by RSVP. We will celebrating the Holiday season with a Holiday Virtual Event. Everyone is welcomed!
It's going to be a lot of fun. What is unique about his event is that it is community-driven. People from our community have produced and shared videos on:
How to make holiday decorations
Holiday recipes
Other creative projects
In addition, our local high school students and other SELA entertainers will be sharing festive carols and performances.
We will see you there!
'Till then, Happy Holidays!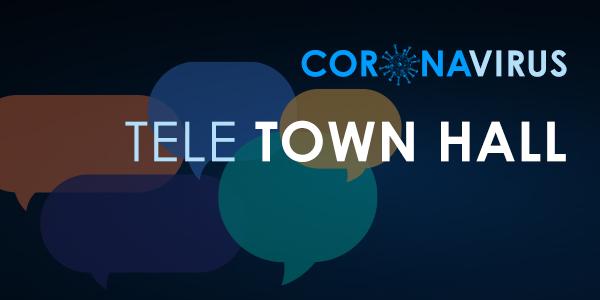 El tener que mantenerse a una distancia segura de amigos, compañeros de trabajo e incluso familiares puede afectar la salud mental de los californianos.
Si tus seres queridos están enfermos o si alguien pierde su empleo, el estrés es aún mayor.
Afortunadamente, tenemos muchos recursos para la salud mental que pueden ser de ayuda, incluso mucho después de que termine la crisis del COVID-19.
Es por eso que estoy organizando una tele-conferencia durante el mes de concientización sobre la salud mental en español el martes 12 de mayo a las 6 p.m.
Información de la llamada: (877) 873-8017
Código de acceso: 5964703

Espero poder hablar abiertamente sobre lo que todos estamos pasando.
Reuniremos a expertos que responderán tus preguntas e identificarán lugares donde hay ayuda disponible, generalmente gratis o a bajo costo.
Si tienes preguntas por adelantado, envíalas a Assemblymember.Rendon@asm.ca.gov o llama al (562) 529-3250 o enviando un mensaje de texto al (562) 999-4592.  
Espero hablar contigo el martes.