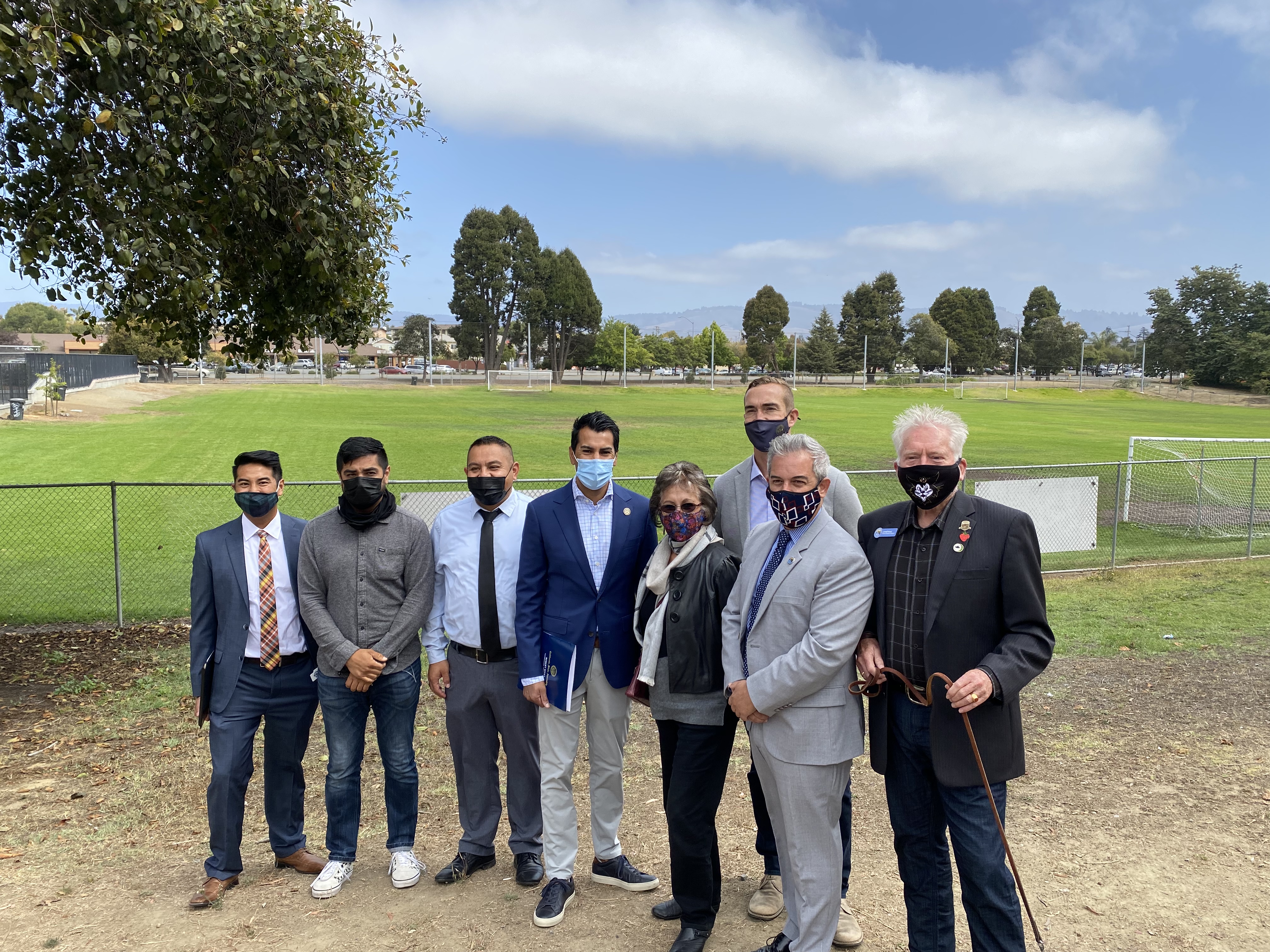 SALINAS – Today, Assemblymember Robert Rivas (D-Salinas) joined Watsonville Mayor Jimmy Dutra and local leaders to celebrate the procurement of $7 million in the state budget for funding to support the Ramsay Regional Sports Complex Project. 
"The pandemic demonstrated just how important outdoor spaces are – they provide opportunities to exercise and connect that benefit our physical and mental health," said Asm. Rivas. "I am grateful to the City of Watsonville for their advocacy and collaboration to secure funding for this project. I look forward to seeing the renovated and expanded fields create more opportunities for local youth and adults to participate in soccer leagues throughout the year."
"I want to thank Assemblymember Rivas for working with the city to secure state budget support for the Regional Sports Complex Project," said Mayor Dutra. "The improvements to these fields will provide more opportunities for play for all ages – and keep our community healthy, safe, and engaged."
"The approval of the state funding to support the Ramsay Park Master plan improvements will not only benefit our soccer-loving community, but its additional amenities will extend recreational safe space for our youth," said Raquel Pulido, Soccer Coach.
The current soccer fields at Ramsay Park do not have the capacity to meet the number of local residents wanting to use the field. Inadequate drainage and lack of lighting cause fields to be unusable for nearly half the year. Furthermore, the fields do not accommodate the practice and match schedules for the many youth and adult soccer leagues in Watsonville – teams often practice or compete outside of city limits. State funding will increase playable days to approximately 260 days a year and increase overall field dimensions to 65x110 yards, allowing for more use. State funds will also convert the existing softball field to a synthetic, multi-use sports field to be used year-round. 
Learn more about the Ramsay Regional Sports Complex Project in the Ramsay Park Master Plan.
###
Assemblymember Robert Rivas (D-Salinas) represents California's 30th Assembly District, which includes all or portions of the cities and towns of Aromas, Big Sur, Chualar, Gilroy, Greenfield, Gonzales, Hollister, King City, Morgan Hill, Salinas, San Martin, San Juan Bautista, Soledad, Spreckels, and Watsonville.