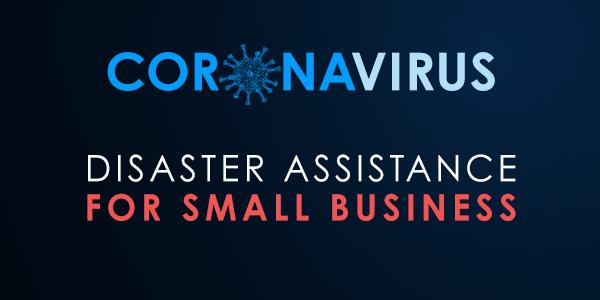 If you own a small business or run a private, non-profit organization in designated areas of California, and have been affected by the response to COVID-19, you may be eligible for a low-interest federal loan. The United States Small Business Administration (SBA) has opened their disaster assistance application process to specific regions affected by COVID-19. The SBA offers Economic Injury Disaster Loans of up to $2 million in assistance to cover a temporary loss of revenue. You can find more information, check eligible disaster areas, or apply online now.

Small businesses may also be eligible for loans through California State entities. Visit the California Infrastructure and Economic Development Bank website to learn more.
Additionally, Governor Newsom recently announced new support for businesses affected by COVID-19. Please see the Governor's press release with more details on these efforts: bit.ly/3gu25RE.
For more information on each individual program, please see the information below:
"Main Street" Small Business Hiring Tax Credit
Provides financial relief to qualifying small businesses affected by economic fallouts due to COVID-19. For information on qualifying criteria, please visit the above link.
Access to Capital & Technical Assistance
Provides qualifying small businesses with access to low-interest loans. For more information and the application process, please visit the above link.
$500 Million in Grants for Small Businesses (coming soon)
This program will provide up to $25,000 in grant funding to underserved small businesses and nonprofits that qualify, administered through the Office of the Small Business Advocate.
Please Note: this program is in the process of being created, and the application is not yet available. If you would like to receive updates on the grant program and when the application becomes available, please visit this link to sign up: bit.ly/3n4IwSi.
Additional Support for Business Owners
Visit the Governor's Office of Business and Economic Development's COVID-19 landing page for links to other valuable resources.

The California State Treasurer's office has compiled a list of resources to support small businesses.
---
Asistencia por Desastre Para Negocios Pequeños
Si usted es dueño/a de un negocio pequeño, o maneja una organización no lucrativa en una de las áreas designadas y fue afectado por COVID-19, podría calificar por un préstamo federal de bajo interés. La
administración de EEUU de pequeños negocios
(SBA, por sus siglas en inglés) ha abierto el proceso de la aplicación de asistencia de desastres para regiones especificas que fueron afectados por COVID-19. La SBA ofrece prestamos de lesiones económicas de desastre de hasta $2 millones en asistencia para cubrir pérdida de ingresos temporales. Puede
encontrar más información
,
revisar las áreas de desastre elegible
s, o
aplicar en línea
ahora.
Visite la
página central
de COVID-19 de la Oficina del gobernador de Negocios y Desarrollo Económico para otros recursos beneficiales.
El tesorero del estado de California también ha colectado una
lista
de recursos y apoyo para negocios pequeños.