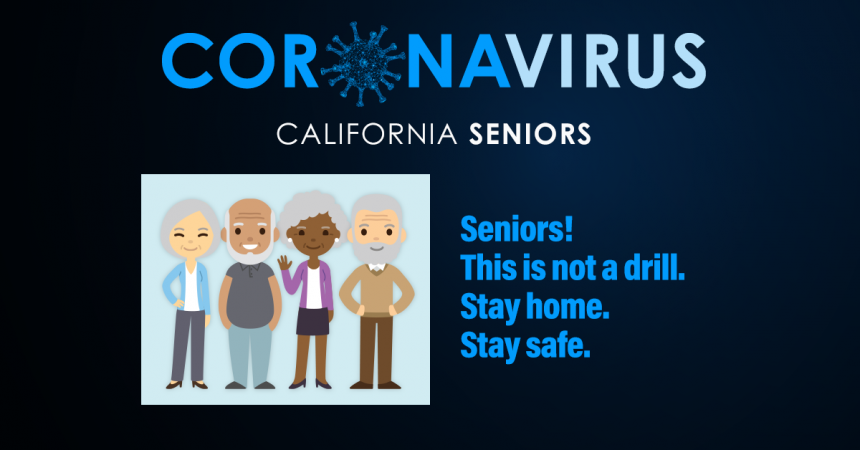 The risk for severe illness with COVID-19 increases with age, with older adults at highest risk. Below are resources to assist seniors during these difficult times.
---
Adultos Mayores de California
Se proyecta que COVID-19 afectará a las personas mayores más que cualquier otra población en California. Como tal, se le pedirá mucho para evitar la infección para usted y sus seres queridos.
El Gobernador ha emitido una orden que exige que las personas mayores se queden en casa a menos que viajen por necesidad médica o para recoger alimentos u otros suministros necesarios. El virus es nuevo en humanos y nadie es inmune. Aunque se puede administrar tratamiento que ayuda, la gran cantidad de personas puede severamente estirar el espacio disponible en los hospitales de California. No podemos dejar que esto suceda.
Lo mejor que puedes hacer es estar informado. A continuación, hay una lista de recursos: