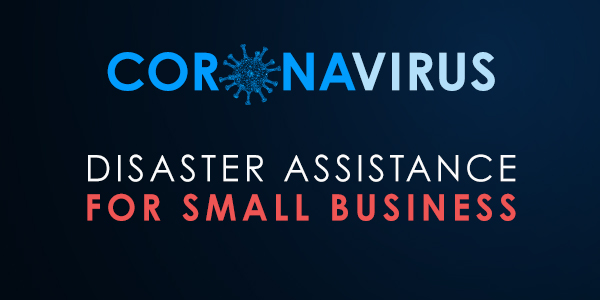 Following our Small Business Relief TeleTownhall, we have compiled a list of links that assist the local small business community that has been impacted by the coronavirus (COVID-19) outbreak. These links direct you to information, updates and resources from various sources including the Governor's Office, U.S. Small Business Administration (SBA), Small Business Development Center (SBDC) and Labor and Work Development Agency and other entities.
California and the federal government are providing broad assistance to small businesses and employers impacted by COVID-19.
The Governor's Office of Business and Economic Development (GO-Biz) has compiled helpful information for employers, employees, and all Californians as it relates to the Coronavirus (COVID-19) pandemic.
https://business.ca.gov/coronavirus-2019/
Small business interest-free deferral of sales/use tax up to $50,000 for businesses with less than $5 million in taxable sales.
https://www.cdtfa.ca.gov/services/covid19.htm
Tax Relief for Small Businesses.
800-400-7115
Employment Development Department (EDD) provides the following service regarding employees: Employers can apply for the unemployment insurance (UI) work sharing program if reduced production, services, or other conditions cause them to seek an alternative to layoffs. 
https://www.edd.ca.gov/Unemployment/Work_Sharing_Program.htm
California Postpones Tax Deadlines Until July 15 Due to the COVID-19 Pandemic (Press Release).
https://www.ftb.ca.gov/about-ftb/newsroom/news-releases/2020-3-state-postpones-tax-deadlines-until-july-15-due-to-the-covid-19-pandemic.html
Businesses and organizations that provide critical infrastructure for the state are exempted, including health care and public health, public safety, food and agriculture and media.
https://covid19.ca.gov/img/EssentialCriticalInfrastructureWorkers.pdf
The U.S. Small Business Administration (SBA) continues to help small business owners and entrepreneurs pursue the American dream. The SBA is the only cabinet-level federal agency fully dedicated to small business and provides counseling, capital, and contracting expertise as the nation's only go-to resource and voice for small businesses.
SBA General Website
SBA Coronavirus (COVID-19): Small Business Guidance and Loan Resources
https://www.sba.gov/page/coronavirus-covid-19-small-business-guidance-loan-resources
SBA Coronavirus Relief Options
https://www.sba.gov/funding-programs/loans/coronavirus-relief-options
SBA "Get Local Assistance" link
https://www.sba.gov/local-assistance
Paycheck Protection Program
An SBA loan that helps businesses keep their workforce employed during the Coronavirus (COVID-19) crisis. The Paycheck Protection Program is a loan designed to provide a direct incentive for small businesses to keep their workers on the payroll. Click her to get started:
https://www.sba.gov/funding-programs/loans/coronavirus-relief-options/paycheck-protection-program
Economic Injury Disaster Loan Funding.
The U.S. Small Business Administration is offering designated states and territories low-interest federal disaster loans for working capital to small businesses suffering substantial economic injury as a result of the Coronavirus (COVID-19)
https://www.sba.gov/disaster-assistance/coronavirus-covid-19#/
Call or email the SBA to find out which program is right for you. While businesses can apply for and receive more than one form of capital assistance through the SBA, they cannot be used for the same purpose. The SBA can advise you on your options.
Call 1-800-659-2955 / 1-800-877-8339 (TTY), or email disastercustomerservice@sba.gov
California's Small Business Development Center (CA SBDC) Network is one of the state's primary resource partners for small business development. Our 42 service centers and six administrative lead centers help drive the state economy. The CA SBDC Network provides small businesses and entrepreneurs with confidential, no-cost, one-on-one advising, expert training and a wide business network.
SBDC General Website
https://smallbizla.org/covid19/
Sign-up for COVID-19 Resources: Updates
https://smallbizla.org/covid19/
A List of COVID-19 Resources: Funding
https://smallbizla.org/covid19/funding/
Register for daily calls regarding small business elief and other funding opportunities for your business:
https://fullerton.zoom.us/webinar/register/WN_B21fFxU7RNKYtIpBp0UgNQ
SBDC list of workshops/event calendar
https://smallbizla.org/workshops/
Set up an advising appointment:
https://lasbdcnet.ecenterdirect.com/signup
Labor & Workforce Development Agency (LWDA) wants to keep workers, employers, co-workers, and families safe. What employees are entitled to may be confusing so this resource from the Labor and Workforce Development Agency may prove useful to you.
https://www.labor.ca.gov/coronavirus2019/