SELA Arts Festival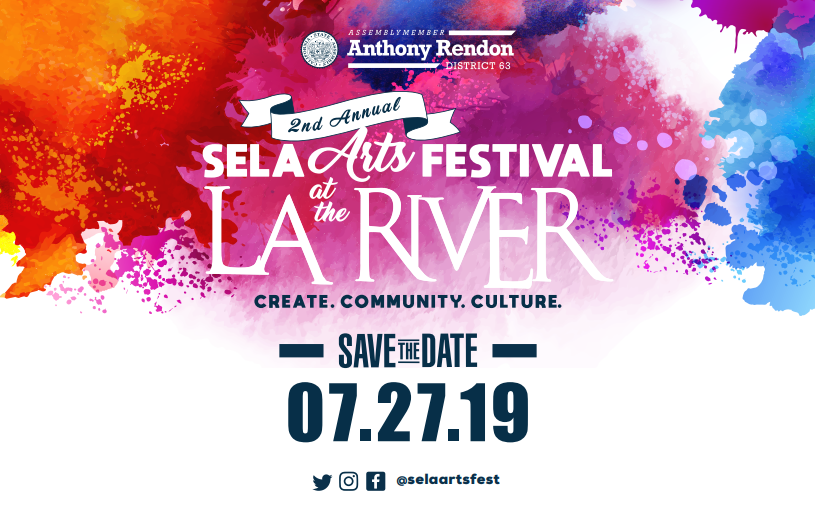 Please join me at the second annual SELA Arts Festival at the L.A. River!
Come celebrate the arts and culture of the Southeast with local artists, L.A. River stakeholders, and our community! 
Saturday, July 27
Time: 2:00 p.m. to 10:00 p.m.
In the L.A. River channel
5400 Monroe Ave.
South Gate, CA 90280
**No alcohol, no smoking and no glass allowed!
Bike, walk or drive to the site.
Parking available at Hollydale Park.