Speaker's Note: Summer is Here!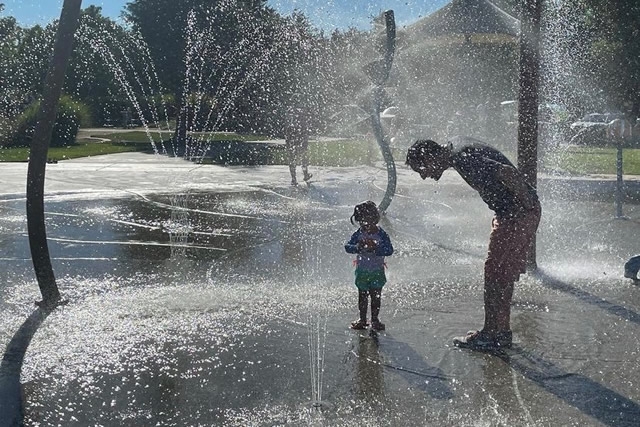 (Above: Assemblymember Rendon enjoying the sun and water with his daughter, Vienna)
Summer has arrived here in SELA. I hope everyone is staying safe and cool in the increasing heat this Summer season. With the fun and excitement that comes with Summer in California, we also need to spend some time learning how to stay safe and healthy as the temperatures rise. As conditions surrounding COVID-19 continue to get better, I'm optimistic this Summer will be a lot more special as we reflect on how we have overcome the isolation of last year's stay-at-home orders.
In this July R-Guide, I highlight this year's Assembly District 63 Nonprofit of the Year, take a look back at last month's Pride Month Art Talk, learn about LA County's Vector Control, and provide resources for your Summer fun here in SELA.
(At left, from top: Pre-COVID District Event; South Gate Festival of Books)