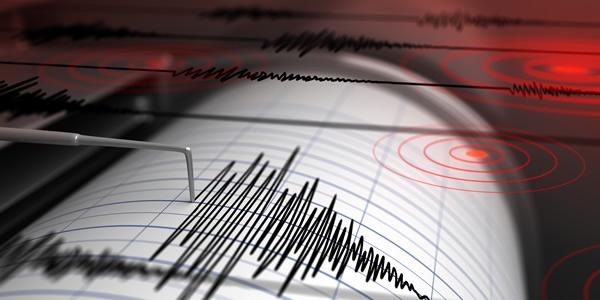 Here's a list of this you'll need to be ready for when an earthquake happens!
Batteries: Keep a steady supply of batteries and replace them on a regular basis.
Food: Store at least a three days of non-perishable food. Collect an extra supply of food for babies, people on restricted diets and even your pets!
Flashlights: Have several flashlights placed throughout your home. Test them on a regular basis.
Portable Radio: Know your local emergency radio stations.
First Aid Kit: Make sure your kit is well stocked, especially with bandages and disinfectants.
Fire Extinguisher: Have your extinguisher recharged regularly.
Water: Store in air-tight containers and replace about every six months.
Tools: Keep an adjustable wrench for turning off gas and water mains. A portable stove and matches are also important, and don't forget the can opener!
Special Items: Keep at least a one-week supply of medications, eyeglasses, blankets and sleeping bags, extra cash and any other goods you think you may need during an earthquake emergency.
Develop A Family Plan!

BEFORE THE QUAKE:
Learn basic First Aid and CPR.
Learn how to turn off gas, water and electricity.
Learn where to take cover during an earthquake.
Learn locations of nearby hospitals, clinics, fire stations, etc.
Decide how and where your family will reunite if separated or if travel becomes difficult.
Designate an out-of-state friend or relative that separated family members can call to report their whereabouts and condition.
Conduct practice drills.
Keep pet identification tags current.

SECURE YOUR HOME:
Secure water heater and refrigerator. Place heavy items on lower shelves. Make certain shelves are securely fastened.
Keep flammable or hazardous liquids (such as paints, pest sprays or cleaning products) in cabinets or secured on lower shelves.

DURING THE QUAKE:
If You're Indoors, Stay There!
Get under a desk or table or stand in a corner.
Stay away from glass.
Do not use candles, matches or other open flames during or after the tremor in case of possible gas leaks.
If You're Outdoors:
Get into an open area away from trees, buildings, walls and power lines.
The greatest danger from falling debris is outside and close to outer walls. If possible, move to an open area.
If You're Driving:
Pull over to the side of the road and come to a full stop.
Avoid overpasses and power lines.
Stay inside your car until the shaking is over.
Be aware of hazards like falling tree branches and other debris, downed electrical wires and damaged roadways.
If You're In a High-rise Building:
Stay away from windows or outside walls.
Get under a table.
Do not use elevators.
If You're In a Crowded Public Place:
Do not rush for exit doors.
Move away from display shelves containing objects that could fall.

AFTER THE QUAKE:
First Aid:
Check for injuries and apply First Aid.
Do not move seriously injured individuals unless they're in immediate danger.
Hunt for Hazards:
Check for gas and water leaks, broken electrical wiring or sewage lines.
If there is damage, turn utilities off at the source. Do not turn on the gas, let the gas company do it.
Check building for cracks and damage, including roof, chimneys and foundation.
Be prepared for aftershocks.
Check Your Supplies:
Check food and water supplies.
Obtain emergency water from water heaters, melted ice cubes and canned vegetables.
Stay Informed:
Turn on your portable radio for instructions and news reports.
Work With Authorities:
Cooperate fully with public safety officials.
Do not use your vehicle except in an emergency.
Keep streets and roads clear for emergency vehicles.
DO NOT go sight-seeing!
Please Remember:
Adults and children should always carry an emergency card.
Stay calm and stay active helping others.

IF YOU DO EVACUATE, PLAN AHEAD:
List three places where family members should plan to go if they cannot stay in or return to their home.
If you arrive home after the quake and no one is there, this list will provide you with places to start looking for other family members.
Stay In Communication:
Turn on your portable or car radio for information and safety advisories.
Only use your phone for emergencies and to call your out-of-area contact to inform them of your status.
Things to Take With You:
Medicines and First Aid kit.
Flashlight, portable radio and batteries.
Important papers and cash.
Food, water, sleeping bags and extra clothes.
Learn School Policies:
Determine in advance whether the school's policy is to hold or to release your children in the event of an emergency.
Leave a Message:
Post a message inside your home indicating where you can be found.

Earthquake Insurance Information:
(877) 797-4300
www.earthquakeauthority.com
Information Supplied By: California Emergency Management Agency, American Red Cross, Federal Emergency Management Agency