E. Dotson Wilson - Celebrating 40 Years of Service
E. Dotson Wilson is retiring after a 40-year career in the California State Assembly.
Mr. Wilson began his career as an Assembly Fellow in 1979, and then served on the staff of Speaker Willie L. Brown, Jr., eventually rising to the position of Deputy Chief of Staff.  He was elected Chief Clerk and Parliamentarian on January 6, 1992, and with his 27-year tenure is the longest continually serving Assembly Chief Clerk in California history. We invite you to join us as we honor Mr. Wilson and his incredible career in public service.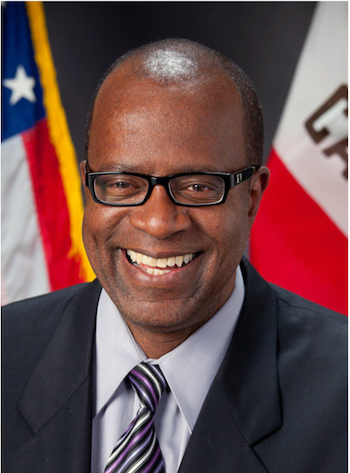 ---
Public Reception
Thursday, August 29, 2019
11 a.m. to 12:30 p.m.
State Capitol, Second Floor Rotunda
---
Floor Ceremony
Thursday, August 29, 2019
1:30 p.m.
State Capitol, Assembly Chambers
*pass only event*
Request a floor or gallery pass