Covered California
About Covered California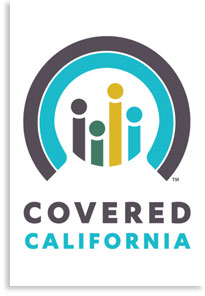 Covered California is the state's marketplace for the federal Patient Protection and Affordable Care Act. Covered California, in partnership with the California Department of Health Care Services, was charged with creating a new health insurance marketplace in which individuals and small businesses can get access to private, quality, and affordable health insurance plans that best meets their needs and budget.
Covered California helps individuals find out if they are eligible for financial assistance to reduce insurance costs, or whether they are eligible for California's low-cost or no-cost Medical Assistance Program, known as Medi-Cal. Small businesses can purchase competitively priced health insurance plans and offer their employees the ability to choose from an array of plans and may qualify for federal tax credits.
You cannot be denied health insurance and companies can no longer turn you away because of a pre-existing condition or if you become sick. There are no annual limits on how much your plan will cover, and, thanks to the Affordable Care Act, there is now a ceiling on the total you pay out of pocket each year for doctor visits, hospital stays, and medications.
Covered California for Small Business
Open Enrollment 2015
This year's Open Enrollment period began on November 15 and will run through Jan. 31, 2016. Open Enrollment is the next opportunity for all Californians to shop for healthcare coverage.
Covered California is making it easier for you to learn about your healthcare options and enroll in the plan that best suits you. There are more than 12,000 Certified Insurance Agents, 10,000 County Eligibility Workers and 6,400 Certified Enrollment Counselors ready to provide free, confidential, in-person assistance in a variety of languages. Additionally, Covered California's partners have opened more than 200 storefronts across the state, where Certified Enrollers can work face to face with consumers to help them enroll or learn about their coverage options.
As a reminder, Open Enrollment started Nov. 1, 2015, and continues through Jan. 31, 2016. Many others may be eligible to sign up at any time during the year due to a life-changing event such as getting married, having a child or moving. Medi-Cal enrollment is year-round, as well.
The Affordable Care Act requires everyone to have health insurance. To avoid facing a penalty, don't wait and get covered today!
For more information, please call my office at  (562) 529-3250 or visit www.coveredca.com.